By Chuck Schilken
Rashad Johnson has a really cool football wound to show off.
And the Arizona Cardinals safety did just that Monday night, tweeting out photos of the left middle finger that is now missing the top portion after an injury that occurred during Sunday's game against the New Orleans Saints.
Johnson should have a really good story to go with the visual too ... if only he knew exactly what happened.
All he knows is that he saw blood leaking from his glove after making a tackle on Darren Sproles during a punt return. He thought it was a torn nail until he took off the glove and saw that the top portion of his finger -- down to just below the nail -- was still in there.
"I'm not even sure how it happened," Johnson told the Arizona Republic on Monday afternoon. "If I had to take a guess, I would say maybe it dug into the turf there and snapped back and broke it that way. My glove was torn or ripped, which makes me think it didn't get caught in a facemask or a cleat stepped on it."
The finger bone was shaved and skin was stitched together over top of it, leaving the digit about the same length as the index finger next to it. Infection is still a concern, but there's actually a chance Johnson could play Sunday against Tampa Bay.
http://www.latimes.com/sports/sportsnow/la-sp-sn-rashad-johnson-finger-twitter-20130924,0,573729.story#axzz2fq4Nj400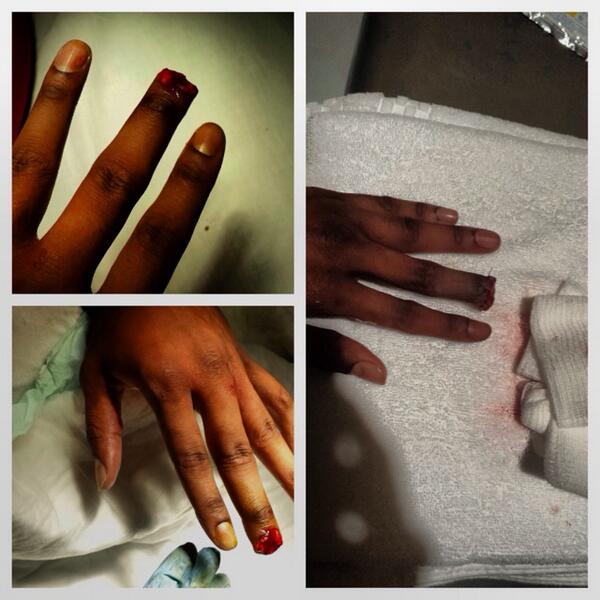 _________________
If you're going to be a smart ass, you'd better be smart. Otherwise, you're just an ass.