So I asked for a good game, and we got it...until the last 10 seconds.  Even through the rain we had a fantastic time and I was able to show two of my friends who are unfortunately Pats* fans, Pittsburgh hospitality.  We were welcomed with opened arms in the Gold Lot and had a blast tailgating.
The game was exciting throughout and even they couldn't believe the call with Jesse.  We all thought they were reviewing his knee, not the catch.  The entire way out they were saying that this game didn't feel like a win, and that we had them.  I of course agreed.
Great seats: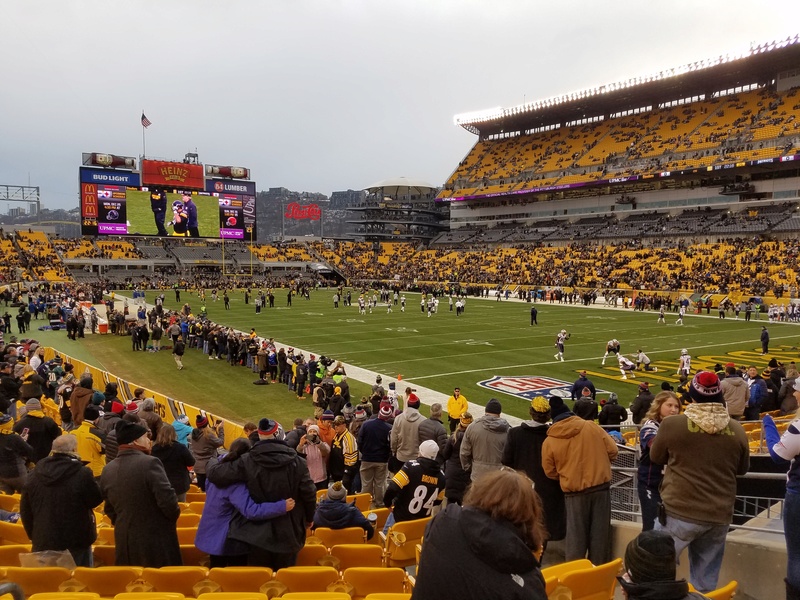 See you in the playoffs...
Crap can someone flip this for me?  Can't figure out.
_________________
Win, Lose, or Tie, I'm a Steeler fan until I DIE!!!