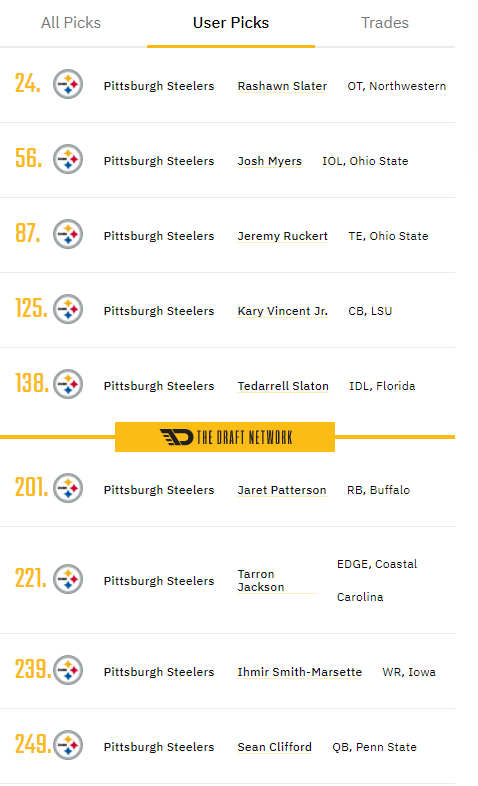 My latest. Later rounds got a little murky, but I like my early picks.
_________________
"If I could start my life all over again, I would be a professional football player, and you damn well better believe I would be a Pittsburgh Steeler." - Jack Lambert
RIP to the late great B.B. King the Mayor of Bluesville
RIP Tyler Sash #9. Greatest Hawkeye Safety to ever don the black & gold.